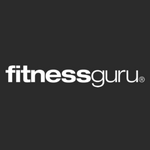 Updated by Team Fitnessguru®
We strive to offer the best service to our customers - therefore you will find competent employees in our customer service team, who will be happy to answer your questions, and provide the help you need. We'll respond as soon as possible. You can expect a response time of approx. 1-3 business days.
So if you have any questions regarding products, delivery, or anything else, you are more than welcome to contact us at the following email:
customerservice@fitnessguru.com 📩
We look forward to hearing from you!