When will I receive my package?
When will I receive my package?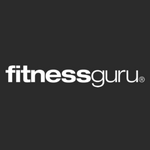 Updated by Team Fitnessguru®
We always try to ship your package as soon as possible.
Depending on where you live, we deliver within 2-4 business days 🚚
If an item is available for pre-ordering it will appear on the website. You can find more information on the product page as well as the expected delivery date 🌱
With pre-orders, you always get a discount on the product, as well as securing the item before everyone else can get their hands on it - win, win!
If you have ordered other items, this also means that your entire order will be shipped when the item you have pre-ordered is back in stock.
Questions? Contact us here💚