How do I figure out which products to pick?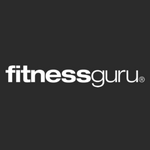 Updated by Team Fitnessguru®
If you need help or guidance about which products are right for you and your goals, our customer service is ready to help you!
In addition to this, you can check out our articles based on frequently asked questions and knowledge that we have. We hope that you find them interesting and that they may even provide you with the answers to your questions. Click here to go directly to our articles!
You are of course more than welcome to reach out to us by email or contact us by phone. We look forward to hearing from you 📩
Tel.: +44 20 3318 6442 /E-mail: customer@fitnessguru.com