What is the status of my order?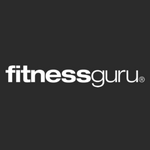 Updated by Team Fitnessguru®
We strive to keep you as up to date as possible, on the journey of your package 🚚
You will receive an order confirmation with your order number shortly after you have placed the order. As soon as your package is ready for delivery, you will receive an email from us with a tracking number, so you are able to follow your package on its journey to you.
If you are missing any of this information, please do not hesitate to contact us so that we can help figure out where your package is 🌱
Tel.: +44 20 3318 6442 /E-mail: customer@fitnessguru.com